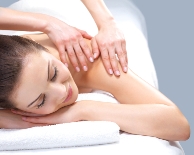 Holistic Body Massage
A holistic massage is a tailored treatment that can involve techniques from a variety of therapies, such as aromatherapy and Swedish body massage, to create a massage that is unique to each individual client.
An holistic massage is usually a massage of the whole body using a vegetable oil known as carrier oil. The pace and pressure used can be adapted to work out tension, aches and pains, to soothe and relax, or to stimulate and tone the muscles and tissues. A body massage would usually include the back, neck, shoulders, arms and legs, but again this can be adapted. A 30 minute back and shoulder massage is also available for those who prefer a shorter treatment.
Holistic Body Massage – 60 minutes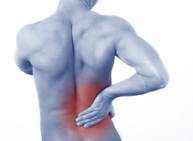 Sports Massage
Sports Massage was designed for treating athletes but is actually useful for anyone suffering from chronic pain, injury or range of motion (ROM) problems.
This type of therapy deals with the soft tissues of the body such as muscles, tendons and ligaments, and emphasizes on the prevention and recovery of injuries to them. Treatment can range from a short invigorating pre-sport massage, to a longer treatment that works on sore, tired muscles and realignment of tissues. Sports massage is specific to the affected area, and focuses on relieving symptoms relating to an injury.
Sports Massage – 60 minutes