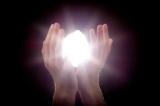 Reiki
Reiki (pronounced Ray -key) is the Japanese word for 'Universal life energy', the vital energy around and within all things.
Reiki (pronounced Ray -key) is the Japanese word for 'Universal life energy', the vital energy around and within all things. It is also the name for a system of natural healing which originated in Japan from the studies, research and dedication of Dr. Mikao Usui. The basic concept underlying Reiki is that the body has an energy field that is central to its health and proper functioning, and that at times this energy field can become blocked, weakened or disrupted by illness, medical conditions, surgery, medication or just life in general.
Reiki aims to rebalance these energies and relieve mental, emotional, spiritual and physical disharmonies. Reiki consists of calm and concentrated gentle placing of the practitioners hands over chakra points and positions on the body where the organs and endocrine glands reside. This gentle process helps the body's natural energy field to be rebalanced as Reiki energy travels through the practitioner to whatever part of the body it is needed.
The only requirement is an open mind as there is no religious or belief system attached to Reiki. Reiki is a very relaxing and restorative therapy for anyone who just needs time out, helping to return a sense of balance and harmony.
Reiki clients are fully clothed with Reiki given either in a seated position or on a couch, a no-touch technique can be used if there are any injuries or painful conditions which you may suffer from.
Reiki - 20-45 minutes
Meadow Reiki
Meadow Reiki is a team of professional Reiki practitioners, led by their founder Karyn Galpin. Karyn is an experienced Reiki Practitioner Teacher who has been providing Reiki to clients since 2005 and teaching Reiki since 2008. She is verified by The Reiki Association and Reiki Council as a Professional Reiki Practitioner and she is also on the CNHC register.
At Meadow Reiki two practitioners work together giving Reiki. Our experience has shown it is a very effective way for people with stress-related and medical conditions to receive Reiki. We specialise in working with busy Professionals; our clients find treatments can help them stay productive and able to cope with symptoms relating to stress. And our clients with medical conditions say the Reiki brings relief to their symptoms and leaves them feeling relaxed and peaceful.
All the practitioners at Meadow Reiki are trained to a high professional standard, are aware of health and safety procedures that relate to their work, regularly undertake CPD activities to ensure their knowledge is up to date and have a First Aid qualification.
As we work as a team our clients receive an hour of Reiki in just 30 minutes, a lovely way to receive a relaxing and refreshing treatment. It also enables us to offer longer appointments to our clients who are extremely stressed or who are having a flare up of a medical condition.
For more information please