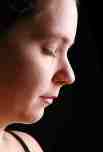 Holistic/Clinical Hypnotherapy
Hypnotherapy is a tailored session for each client. A variety of techniques may be used from Hypnotherapy, relaxation, discussion, EFT and Matrix. Each session is unique depending on the client's initial assessment.
Hypnosis is used to bypass the conscious mind and induce calm and deep states of relaxation allowing access to the sub-conscious mind. This part of us records all the information we have experienced through sight, sound, taste, touch and smell from the moment of birth.
The information includes positive and negative learned responses relating to our beliefs, attitudes, habits, and memories, etc. The less useful ones will relate to issues that prevent us from changing how we want to feel and behave.
Hypnotherapy is for anyone who wants to make changes to their life by dealing with their Phobias, Anxiety, Excess Weight, Stress, Smoking. It can also be used to just relax and re-energize yourself. Hypnotherapy can be used for many other issues including Depression, Pain Control, Confidence, and Public Speaking and so much more. There is an initial consultation where details are taken in confidence; from there techniques from one or more therapies may be used depending on each client.
Hypnotherapy is not stage hypnosis which has no clinical objective or benefit at all. You are in a seated position, you are not unconscious or asleep - you do not lose control - you cannot be made to accept changes unless you wish them - you cannot be made to do things you morally disagree with.
Holistic Hypnotherapy initial consultation – 90 minutes
Holistic Hypnotherapy follow up session - 75 minutes