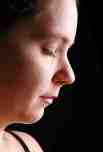 Holistic Hypnotherapy
Holistic Hypnotherapy is a tailored session for each client. A variety of techniques are used from Hypnotherapy, NLP, TFT and Kinesiology, each session is unique depending on the client's initial assessment.
This is for anyone who has had enough of their Phobias, Anxiety, Excess Weight, Stress, Smoking, or if you just want to relax and re-energize yourself. Hypnotherapy can be used for many other things including Depression, Pain Control, Confidence, and Public Speaking.
Each session will start with a consultation; from there techniques from one or more of the therapies are used depending on each client. Sessions will then end using relaxing hypnosis.
Holistic Hypnotherapy – 60 minutes
Emotional Freedom Technique
Emotional Freedom Technique or EFT is an emotional form of non-invasive acupuncture in which, instead of using needles, we tap with our fingers to stimulate certain meridian points whilst the person focuses on a problem.
EFT works by removing the negative emotional component from a memory, an event, circumstance or situation. All negative emotions are a disruption in the body's energy circuits. Using this technique removes distress within the body. EFT works exceptionally well and can have a profound effect on attitudes, perception, our self-esteem, relationships, work & sports performance, increasing physical energy and health in general.
Emotional Freedom Technique – 60 minutes