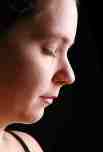 Cognitive behavioural hypnotherapy
Cognitive behavioural hypnotherapy combines CBT (cognitive behavioural therapy) with hypnosis to provide a dynamic and powerful therapy to help bring about change to unwanted and unhelpful thoughts and beliefs. It helps you to manage and overcome issues by changing the way you think and behave.
CBT tackles negative thoughts and beliefs to break the cycle of dysfunctional and destructive thought and behaviour patterns. The way we think about situations can often affect the way we feel and behave. By working to identify and challenge negative beliefs held about ourselves, it is possible to remodel those limiting thoughts and beliefs to bring about positive behavioural change.
Hypnotherapy is a form of complementary therapy that utilises the power of positive suggestion to bring about subconscious change to our thoughts, feelings and behaviour. Hypnotherapy enables the client to become more aware of and better able to utilise thoughts, memories, perceptions to bring about positive well being. By working with the client through a deep state of relaxation it is possible to by-pass blockages and critical limiting beliefs to bring about change to the way a person thinks, feels and behaves.
Combined, or used separately, these therapies can help with the following issues:
Anxiety
Depression
Stress
Weight/eating disorders
Panic attacks
Phobias
Social Anxiety
Relationship problems
Smoking and vaping cessation
OCD (Obsessive Compulsive Disorder)
Motivation
Exam nerves
Public speaking
Emotional issues
Sports performance
At the initial consultation, an indication will be given of how many sessions will be needed based around the presenting issues. There is a constant review process with each session where progress is monitored and recorded to make sure that you are making the most progress from your sessions. Each session is tailored to your unique and specific issues. The session will embed and develop the positive changes made so that you can reach your goal with a deeper sense of self awareness. As with all forms of therapies, the success and time taken to reach these goals is also reflected by the desire and commitment to change by the client.