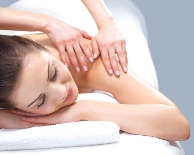 Holistic Body Massage
A holistic massage is a tailored treatment that can involve techniques from a variety of therapies, such as aromatherapy and Swedish body massage, to create a massage that is unique to each individual client.
An holistic massage is usually a massage of the whole body using a vegetable oil known as carrier oil. The pace and pressure used can be adapted to work out tension, aches and pains, to soothe and relax, or to stimulate and tone the muscles and tissues. A body massage would usually include the back, neck, shoulders, arms and legs, but again this can be adapted. A 30 minute back and shoulder massage is also available for those who prefer a shorter treatment.
Holistic Body Massage – 60 minutes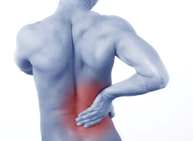 Sports Massage
Sports Massage was designed for treating athletes but is actually useful for anyone suffering from chronic pain, injury or range of motion (ROM) problems.
This type of therapy deals with the soft tissues of the body such as muscles, tendons and ligaments, and emphasizes on the prevention and recovery of injuries to them. Treatment can range from a short invigorating pre-sport massage, to a longer treatment that works on sore, tired muscles and realignment of tissues. Sports massage is specific to the affected area, and focuses on relieving symptoms relating to an injury.
Full body Sports Massage -90 minutes or 60 minutes
Sports Massage -30 minutes 45 minutes or 60 minutes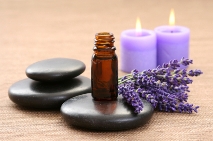 Aromatherapy
Aromatherapy massage is one of the most luxurious treatments in the complementary therapy range. It combines the healing power of massage with the therapeutic properties of Essential oils to help improve physical and emotional well-being.
Essential oils are present in minute quantities within the leaves, flowers, fruit, grass, roots, bark, gum or blossom of plants, and are what gives a plant its fragrance. In an aromatherapy treatment, essential oils are chosen for each clients specific emotional and physical needs and applied using a gentle, soothing massage which includes some pressure point work. An aromatherapy treatment includes a massage of the whole body, including the face, scalp and feet, a real top-to-toe treatment.
Aromatherapy Massage – 90 minutes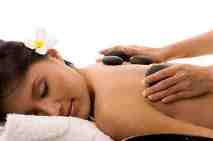 Hot Stone Massage
Hot stone massage dates back to over three thousand years. The treatment originated in China and India, and more recently has been used by the North American Indians living in the South West states. Some native healers used heated stones to ease the discomfort of menstruation or muscle tension in other areas.
Hot stone massage is a specialty massage that uses smooth, heated stones. They are often basalt, a black volcanic rock that absorbs and retains heat well. The heat is both deeply relaxing and helps to release tight muscles. It is generally accepted that one stroke of the heated stone is the equivalent of five strokes of the therapists hands! The benefits of hot stone massage include increased local circulation and improved blood flow to the surrounding tissues, aiding healing and greater ability to transport toxins and waste products from the area. This treatment is deeply relaxing whilst also being extremely effective in relieving muscle tension.
Hot Stone Massage – 60/90 minutes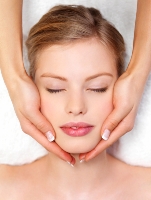 Indian Head Massage
Indian Head massage has evolved from traditional techniques practiced in India, where massage is an important part of family life. As well as promoting healthy hair growth, this relaxing treatment can help to create a feeling of peace and calm.
Indian Head massage is a seated massage of the upper back and arms, shoulders, neck, face and scalp using a nourishing oil such as sesame. The treatment includes a variety of techniques, some are designed to stimulate, some to reduce tension and others to relax, but pressure and pace can be altered to suit the client. This treatment is great for relieving mental fatigue, eyestrain and headaches, and regular treatments can help to encourage healthy hair growth and condition.
Indian Head Massage – 35 minutes
Deep Tissue Massage
Deep Tissue massage therapy is similar to Swedish massage, but the deeper pressure is beneficial in releasing chronic muscle tension. It involves applying firm pressure and slow strokes to reach deeper layers of muscle and fascia (the connective tissue surrounding muscles). Deep tissue massage is used for chronic aches and pain and contracted areas such as a stiff neck and upper back, low back pain, leg muscle tightness, and sore shoulders.
This type of therapy is beneficial in releasing chronic muscle tension. The focus is on the deepest layers of muscle tissue, tendons and fascia (the protective layer surrounding muscles, bones and joints). Techniques are used to break up scar tissue and physically break down muscle "knots" or adhesions (bands of painful, rigid tissue) that can disrupt circulation and cause pain, limited range of motion, and inflammation.
Full body Deep Tissue Massage – 60/90 minutes Deep Tissue Massage – 30/45 minutes
Swedish Massage
The Swedish massage is the most common and best-known type of massage. Based on the Western concepts of anatomy and physiology, therapists utilise this type of massage to stimulate circulation, flush the circulatory system, release tight muscles, restore range of motion, and to relieve pain
This style of massage focuses on improving circulation of blood and lymph and relaxing superficial muscles, manipulating the superficial layers of the muscles to improve mental and physical health, calming your nervous system, this style of massage promotes a sense of relaxation and well being, reducing anxiety and tension in the body.
Full body Full body Swedish – 60/90 minutes Swedish Massage – 30/45 minutes
Pregnancy Massage
Pregnancy can be a wonderful time, as well as one of great change for the body, mind and the soul. Massage can help ease an expecting mother through these transitions, while specifically treating and even preventing, symptoms of pregnancy, at any stage. Symptoms can include but not be limited to: Nausea, Carpal tunnel, Sleeplessness,Sciatica, Back pain,Hip pain, Oedema (swelling),Contracted, sore, stiff muscles,Headaches,Engorgement,Constipation, Breathlessness, Neck pain, Spasms,Cramps
After a full consultation, a nurturing full body massage using oil is given with the mother in a side lying position and on her back for a short while, covering the entire body from head to toe. Pregnancy massage has been proven to reduce stress hormones, promote relaxation, increase blood circulation and stimulate the lymphatic system encouraging an overall enhanced sense of comfort and well being. Pregnancy massage can be enjoyed as frequently as desired and with regularity can keep symptoms at bay. If there are any concerns or complications, check with your midwife or GP before having massage.
60 min / 90 min