Soul Solutions was founded in 2004, and brings together qualified, experienced, passionate and caring professionals whose aim is to help you achieve your health and wellness goals. The move to Graveney Road in 2013 enabled us to expand our exisiting and already successful practice.
Our Team: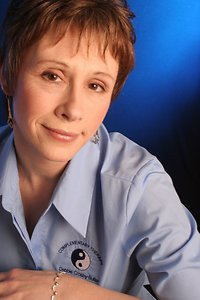 Therapists:
Debbie Crosby-Butler IIHHT MIFA MIFR
Debbie qualified as a registered nurse in 1981. After experiencing many changes in the health industry, she became increasingly disillusioned with the service she was able to provide. She retrained in complementary therapies to achieve a more holistic approach to healthcare and well being, and qualified in 1999. She is a member of the International Federation of Reflexology and the International Federation of Aromatherapists, and now teaches reflexology for Kent Adult Education Services. After providing highly individualized treatments to clients in their homes and rented rooms, Debbie opened her own treatment rooms in 2005. Debbie is a fully qualified practitioner who undertakes regular professional development training. She has a full professional indemnity insurance and holds a current first aid certificate. Debbie is dedicated to the highest levels of client care and confidentiality.
Tina Mack, MASC (NLP, BSYA (F.S.), BSYA (COL), MFHT.
Tina has been driving a Hackney Carriage London Black Taxi for the last 16 years, she has only now taken a leap of faith & is now pursuing a career in complementary therapies. In December 2011, Tina qualified as a level 3 NLP practitioner, November 2012 she qualified as a level 3 Feng Shui practitioner & in June 2013 she qualified as a level 3 Colour Therapist. In 2014 Tina received the Reiki atonement & instruction in the First & Second & then went on to get her Master level of the Usui system of Reiki. In May 2018 Tina qualified as a Massage Therapist in Holistic Swedish Body Massage & Relaxing Pregnancy Massage also gaining a certificate of Preblended Oils that can be used in her massage treatments. Tina is keen to add to her skill set & gain more knowledge as she progresses in this field, offering her clients a wider range of treatments & keeping up to date her training. For Tina's Swedish Body Massage, Relaxing Pregnancy Massage & the use of Preblended Oils they are all accredited & insured by FHT.
Gayle Fitzgerald
Gayle Fitzgerald is a qualified reflexologist, having gained a Diploma in professional Reflexology accredited by CPD and IAP.
Before she came to holistic therapies Gayle worked in different industries but always found herself naturally drawn to helping others. Her most recent position involved caring for adults with complex needs.
After feeling the wonderful benefits of holistic therapies as a client Gayle knew that she wanted to pass on this discovery to others by administering treatments herself. A deeply spiritual person, she has done extensive research into the advantages that regular holistic treatments have had on both mental and physical well-being. Her journey has seen her travelling to client's homes and now she is thrilled to join Soul Solutions.
If your new to Reflexology Gayle can talk you through what to expect from a session and the multitude of benefits that can come from regular treatments. A session with Gayle will ease tired muscles and reduce tension as well as working to unblock meridian channel's and assisting the body with self-healing.
Keri Browne-Massage Therapist
Having had a varied career path, including professional vocalist/dancer and behaviour therapist in the educational system, Keri decided that her future lay in holistic therapeutic work. Since 2016 she has studied continually and gained qualifications in Swedish, Deep Tissue and Sports Massage, is a fully qualified Sports Injury Therapist (IRMT) and is fully insured with Holistic Insurance via IRMT. Keri has been working at a clinic in Rochester providing therapeutic massages and has now relocated to be closer to her home. She is dedicated to all her clients making sure they each receive the best treatment, offering pain relief from injuries, general aches and pains or to just unwind and relax from every day stresses.
Jan Williams DipCBH GQHP (The Change Within)
Jan is a fully qualified Cognitive Behavioural Hypnotherapist, accredited by the GHR (General Hypnotherapy Register) She has been working as a therapist for over 5 years from private clinics, offering a blend of therapies such as CBT, Hypnotherapy and NLP (Neuro Linguistic Programming) to provide a tailor made service to address each client's individual needs. In addition to her qualifications she also has a background in providing support for those that have suffered as a result of domestic violence, sexual assault and self-harm. She works with clients from age 16 upwards to enable them to bring about positive change to dysfunctional thoughts and beliefs. Her approach is interactive, providing a safe and relaxing environment for clients to explore and overcome their issues. She firmly believes in building the clients self-belief in their ability to take back control over their life. The therapy covers a broad spectrum of issues, including depression, anxiety, stress, phobias, fears, habits, weight loss and all aspects of emotional issues. For further information go to her website www.thechangewithin.co.uk
FRANCES CHANDLER HYPNOTHERAPY HPD. MNCH(Reg) TFT. mBIT. MRFHP. IIHHT. IFA.IHBC.
Frances Chandler is an insured, qualified Clinical Hypnotherapist, TFT Tapping Practitioner & mBIT Coach and is registered with The National Council for Hypnotherapists, accredited by NCF. Frances blends Hypnotherapy, TFT, Tapping, Parts therapy and mBIT Coaching into your treatment. Frances specialises in Stress & Anxiety.
She works in Faversham, face to face in a covid safe way, and online, using rapid change therapies to give positive results, helping you resolve negative feelings, phobias, thoughts or habits.
Just Imagine how much better you will feel!!
A professional therapist for over 25 years' Frances treats all ages, promoting physical and emotional wellbeing. She is passionate in helping you make changes you need, providing you with a box of therapeutic tools and strategies to use now and in years to come, helping maintain your mental and physical well-being, whatever life throws at you!
Frances' approach is warm, client-led, non-judgemental and empathic. She will listen to you and work with you to achieve your goals.
Frances is a qualified Accredited HypnoPregnancy Practitioner supporting parents and birthing partner during fertility Issues, pregnancy, hypnobirthing, the birth process & after: bonding, breastfeeding & positive parenting. Help for fears or phobias during pregnancy (fear of needles, hospitals, pain, vomiting or childbirth). Frances offers bespoke or small group HypnoPregnancy workshops for expectant parents to learn more.
Frances is a qualified Accredited Hypno4Children Practitioner, working with children aged 5 years to late teens for emotionally happy youngsters. Children respond well to this therapy, which is a blend of Solution Focussed Hypnotherapy, CBT, NLP, TFT, Positive Psychology & Coaching. Using the MINDHACK and STUDY CALM strategies, to help beat anxiety, stress, confidence issues, habits, phobias, relationships, anger, school fear, self-harm, fear, social anxiety, exam stress, bedwetting, hair pulling & more. Frances has 20 years' experience with children and adults with special needs. She offers Hypno4Children workshops in schools, and for parents to learn therapeutic tools to help their children.
Frances also offers individual Past Life Regression therapy treatments to help many emotional and physical issues or if you feel 'stuck'. She also offers small Past Life Regression group workshops.
Frances treats: Stress, anxiety, panic attacks, lack of confidence or motivation, weight management, hypnofertility, hypnobirthing, stop smoking, addiction, phobias, fear, pain management, insomnia, trauma, anger, grief, cancer care, menopause and returning to the workplace.
Qualifications
Clinical Hypnotherapist.,TFT-Tapping Practitioner. Algorithm.,mBIT Coach,Accredited HypnoPregnancy Practitioner,Accredited Hypno4Children Practitioner.,Past Life Regression & Advanced Regression Techniques,Parts Therapy,Covid Awareness for Therapists
Hot Stones therapy,Registered Foot Health Practitioner.
Coming soon: Sleep Consultancy: to help you have a relaxing night's sleep.
Professional Bodies & Memberships
The National Council for Hypnotherapists. HPD, MNCH (Reg) accredited by NCFE
Register of Foot Health Practitioner. MRFHP.
Hypnotherapy Directory.
Frances abides by the NCH code of ethics, and is committed to maintaining high professional standards with Continued Professional Development.
email Frances
for more information
CHANGE HYPNOTHERAPY – LORRAINE BARKER HPD, TFT
Lorraine Barker is the therapist behind Change Hypnotherapy. Lorraine is an insured, qualified Hypnotherapist. Lorraine specialises in anxiety, stress, phobias, weight loss and stop smoking. Lorraine uses Past Life Regression, TFT Tapping and Parts Therapy into your treatment. Lorraine recommends Past Life Regression as it is a powerful took which gets to the root of her clients problems and heals them from it. The problem can be something that has happened in this life time or from a past life. You do not have to believe in past life regression, you just need an open mind. You cannot get 'stuck' in the past life; Lorraine will use her skills to tap into the memories from your sub-conscious mind. Lorraine offers workshops for Past Life Regression; the workshops take you back to a positive experience in a past life.
Lorraine works in Faversham and Whitstable face to face as well as online in a friendly, non-judgemental fashion.
Lorraine is also qualified in Hypnobirthing and is an accredited practitioner with Hypno Pregnancy. She is also qualified to give Hypnotherapy to children.
Before becoming a Hypnotherapist Lorraine was a nursery Manager for 30 years.
Lorraine is part of the Therapist Network and organises meet up for Therapists with a fellow Hypnotherapist Carol Smithers.
Qualifications Clinical Hypnotherapist, HDP, TFT – Tapping Therapist, Past Life Regression, Advanced Past Life Regression
Parts Therapy, HypnoPregnancy Practitioner, HypnoPregnancy Practitioner, Hypnotherapy for Children, HypnoPregnancy Practitioner
Coming soon – The Balance Procedure
Professional Bodies
The National Council for Hypnotherapists, Hypnotherapy Directory, The Therapist Network
email Lorraine
See more information
Bobbley Phillips Dip.Hyp.HWHP GQHP
Bobbley is a Clinical Hypnotherapist accredited by GHR (General Hypnotherapy Register) and CNHC ( Complementary and Natural Healthcare Council) and bound by their moral, ethical and confidential standards. In addition she is an NLP Practitioner Associate accredited by ABNLP (American Board of NLP. She holds a current enhanced DBS>
Before becoming a hypnotherapist,she trained at Italia Conti Academy of Theatre Arts. This experience exposed her to the many struggles of young adults who are trying to succeed in the industry of performing arts. A few of the challenges that they face are stress, eating disorders, addictions and fear of failure.
She became fascinated as to how the human mind processed and worked and that was when her journey of hypnotherapy and NLP began.
Life doesn't always go as planned and she found herself travelling around the world, living in a war zone country as a single mother trying to raise and support her children. Consequently,she"fell into" the teaching industry. Bobbley realised she enjoyed working with challenging children in challenging areas. Therefore, when she found herself settled, she managed to open an ESL school. The experience was rewarding and she learnt a lot, not just about English that she was teaching, but also the different ways of learning, how information is stored and how to modify subject matter so that students have the best opportunity to absorb it and make it their own.
One night, long after school had closed she was reflecting on her students' behaviour and the challenges that they faced. It was an instant eye-opener, that she will never forget, when she realized that she needed to stop seeing her students as just students, but to start taking into consideration their personal situation, family background, culture, climate, environment and their family impact.
Once again, life had a different plan and she returned to her home country and followed her long lost dream and passion of studying the human mind. becoming a clinical hypnotherapist and then went on to studying NLP and Brain Gym.She believes knowledge is power and intends to study as long as she is able to.
Bobbley decided to move from the hustle and bustle of London to live by the coast in the beautiful, historical market town of Faversham, Kent. The relaxing pace of life and the beautiful coastal surroundings offer a great setting for the therapy.
for more information
Carol Smithers
Carol Smithers of springforeward hypnotherapy is a registered general nurse, worked as a midwife for 9 years and is now working as a sister on the neonatal intensive care unit looking after preterm and sick babies and their families, where she has worked for over 30 years and continue to work
Carol is passionate about her work so decided to bring her knowledge and experience into hypnotherapy continuing to help workers in high powered professions and the families and babies she works with.
Carol offers 10% discount for all NHS staff, she understand the pressures, culture and environment a high pressured job can entail,
Stress , anxiety, overwhelmed , overworked , not enough time to eat drink , having to give 100% of you 100% of the time that's not easy
Carol can teach you techniques and strategies enabling you to manage and making life a little easier. 4—6 sessions are normally enough to help you to be able to relax , stay calm, separate home from work time , however you can have sessions and the support for as long as you feel you need to.
Hypnobirthing, hypno pregnancy and post-natal care are a real passion and where Carols skills and knowledge are
Carol is offering a lot of unique information for you in her workshops, and has a small team of other therapists working with her to give you the information you need to enhance your journey and supporting you as a family.
The post-natal sessions are unique, using techniques, strategies and hypnotherapy to help you with:
Post-natal depression both parents
Helping to rebalance your hormones
Bonding with your baby as new parents available to both parents
Breast feeding hypnotherapy help to increase your milk supply
PSTD from birth trauma both parents and I offer this for anyone of any age
Relaxation session with your baby
Help and support if your baby is in NICU if preterm or sick
Carol can answer any questions you have and is offering teaching in her workshops as well as inviting other therapists into the workshops to give you the best possible experience to help you both look after your baby with confidence and support.
You can have a one to one with Carol however it's nice to meet other parents have a coffee and a chat as well as hypnotherapy and teaching sessions ,being new parents, is not always easy
At a later date Carol will be offering hypnotherapy support and coping strategies for miscarriage, NND and stillbirth
for more information
Bextensions
Having suffered with alopecia herself for many years Bex knows how it can affect your mental health and self-esteem and really wanted to find a way to help people feel better about their hair loss situation and try to find a solution for as many people as possible.
She has completed a number of qualifications since 2015 and perfected them all so she can now offer unique services for both men and women combining all her skills.
Tina Carter
Aerial yoga instructor
Tina is the main aerial instructor from "Airhedz" and runs her specific style of aerial-yoga class at Soul Solutions. Her skills in aerial rope, silks and trapeze have led her to work on lots of exciting projects such as choreographing for the Paralympic opening ceremony. Tina hopes that all those who participate in her developmental class will find it an exciting alternative form of physical and mindful practice.
Sarah Holton
Sarah initially qualified as a NVQ level 3 dance teacher in 2003 and has taught tap, ballet, freestyle and modern to all ages since then. She has also been involved in various choreography projects throughout the years.
Keen for a new challenge she has recently qualified as a Boogie Bounce instructor and is excited to bring these fun fitness classes to Soul Solutions.
Childrens groups
Once Upon the Mat
Established independently in 2018, Once Upon the Mat provide a variety of baby and toddler classes to support your child's development and create lasting memories. Our Multi-Sensory Baby Development classes 'Baby Discovery' takes you on a themed adventure each week, whether that be through the jungle, or experiencing a festival at our very own Baby Glastonbury! Once you baby begins crawling, our Music & Movement class 'Baby Groovers' helps to support your child's curiosity and foster a passion for music as we tap, clap, dance, move in order to support fine and gross motor development. Our next stage class is 'Mini Movers' where you can join once your little one has mastered walking. They can explore our developmental play gym, tuff tray play and developmental activities, all created to support your child's nursery and school readiness.
Suitable from 12 weeks – 4 years
For more information or to book contact Adele

Complementary therapies do not offer to diagnose a patients' condition or claim to provide cures. Complementary therapies complement and support orthodox forms of treatment, encouraging the body to heal itself by inspiring physical, mental and emotional well being. All professionals at Soul Solutions are qualified and insured in their field.