Price List
Complementary Therapies
Relaxology Beauty Price List
Back & Shoulder Massage - £30.00 30 minutes
Back & Shoulder Massage - £35.00 45 minutes
Holistic Body Massage - £45.00 1 hour
Stress Buster Massage - £45.00 1 hour
Aromatherapy Massage - £55.00 1 hour 30 minutes
Hot Stone Massage- £55.00 1 hour
Hot Stone Massage- £65.00 1 hour 30 minutes
Full body Swedish - £65.00 90 minutes
Full body Swedish - £45.00 60 minutes
Swedish Massage - £40.00 45 minutes
Swedish Massage- £30.00 30 minutes
Full body Deep Tissue Massage - £65.00 90 minutes
Full body Deep Tissue Massage - £50.00 60 minutes
Deep Tissue Massage - £40.00 45 minutes
Deep Tissue Massage - £35.00 30 minutes
Full body Sports Massage - £65.00 90 minutes
Full body Sports Massage - £50.00 60 minutes
Sports Massage - £40.00 45 minutes
Sports Massage - £35.00 30 minutes
Pregnancy massage - £50.00 60 minutes
Pregnancy massage - £70.00 90 minutes
Post Natal massage- £50.00 60 minutes
Post Natal massage- £70.00 90 minutes
Foot Reflexology- - £35 45 minutes
Holistic/Clinical Hypnotherapy - by arrangement with therapist 1 hour
Counselling - by arrangement with therapist
Counselling (initial assessment) - by arrangement with therapist
Emotional Freedom Technique (initial consultationby arrangement with therapist) 1 hour 15 minutes
Emotional Freedom Technique - by arrangement with therapist 1 hour
Reiki (couch) - £40.00 60 minutes
Reiki (couch) - £35.00 45 minutes
Reiki (couch) - £30.00 30 minutes
Thermo Auricular Therapy- £35.00 45 minutes
Indian Head Massage- £45.00 60 minutes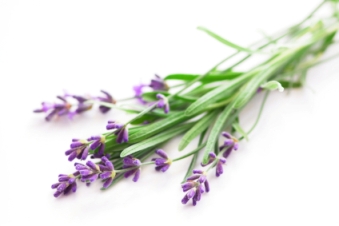 Vouchers and Pebbles
Soul Solutions offer vouchers and pebbles for named treatments or a money value.
Our vouchers and pebbles may be purchased by telephone or email, simply forward us your requirements and we can send your chosen product to the recipient with your personal message. Payment can be made by credit or debit card.
Our vouchers may be used for treatments, classes or products.
We do not date our vouchers they are valid until used unless otherwise stated on the voucher, this might be in the case of charity donations or special offers.
Soul Solutions vouchers are valid for treatments or products available at the centre not with any particular therapist. If a specific therapist is required an appointment or course of treatments should be booked with the therapist rather than a voucher.
On occasions therapists will offer vouchers specifically to be used with them, these may not be redeemed at soul solutions unless with the therapist that issued them and only if the voucher has been printed to include the therapists details.
Terms and Conditions
Our vouchers entitle the bearer to redeem the product specified therein
Our vouchers may be used for alternative treatments to the value of the voucher.
Any remaining amount is not exchangeable for cash but another voucher will be issued to the value of the difference.
Any additional cost exceeding the value of this voucher will be paid by the redeemer.
Our gift vouchers will not be replaced when lost, damaged or stolen without proof of purchase and a valid voucher number
Our vouchers are valid only at Soul Solutions premises for insurance purposes .
Bartercard Voucher validation is required by an authorized person.
In the event of any dispute, the decision of the proprietor is final.
Soul Solutions reserves the right to amend these terms and conditions without prior notice