Soul Solutions provides a wide range of complementary therapies , organic products as well as the following services:
Exhibitions and fairs

Seasonal packages

Corporate events

Team building services

Bespoke pamper days/parties

Gift vouchers and pamper pebbles for details, terms and conditions click here

We aim to provide the best treatments for our clients needs and are always pleased to introduce new modalities. Our therapists do not seek exclusivity, they value the opportunity to refer to other therapists, share information and the benefit of cover from a known team member when they are on holiday. Our team is friendly and supportive so if you know any therapists looking to join an established Practice please pass on our details. We would like to add a podiatrist, osteopath, homeopath, herbalist and acupuncturist to our team.

Reward Adjustment April
We are so grateful to our lovely clients who have supported us over the past 19 years, we do our best to keep costs low and our rates competitive. Where possible we use solar power to recharge lights and batteries, we charge overnight and set timers for laundry, and clean during cheaper rates wherever possible. We run our own diary and reception. As far as possible we are conscious of our impact on the environment. Sadly many of our outgoings are out of our control and our running costs are escalating. It is with regret that we find ourselves with no choice but to adjust the reward requested for some services from 1st April 2023, we thank you for your understanding, however ,if this has a serious impact on your health and wellbeing please talk to your therapist in person.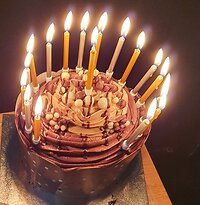 April Celebration
This April sees 10 years at our current address and 19 years trading. To mark the event we are offering a 25% discount on all items purchased at our shop from 3rd to 8th of April and would like to thank our loyal clients for their amazing support over the years.
COVID-19 UPDATE
Following the lifting of domestic covid-19 restrictions our therapists and instructors have considered guidance from associations and insurers and reviewed the guidance from Gov.uk regarding close contact services. We have decided to reduce the use of face coverings, asking this only for hands on therapy.We will no longer send questionnaires prior to treatments but politely request that clients inform us of any new circumstances that would contraindicate a complementary therapy. We request clients testing positive for covid 19 or experiencing any respiratory symptoms to rebook and not attend appointments or classes until they are well.. We aim to keep everyone as safe as possible in our premises. We hope you are able to respect our decision and are reassured that we are working to keep everyone safe and well
Treatments by appointment
Payment by cash or card
.
If you require any more information, feel free to call us on the number below or email us at
therapies@soul-solutions.com
Need somewhere to stay locally? For a place to really get away from it all we can recommend Jeanne-Marie's chalet at Seasalter,
click here
for more information